History Brought To Life
History Brought to Life provides educational assembly programs and historical reenactments for the classroom, from the 4th and 5th grade curriculum, through historical interactive presentations. The History Brought To Life programs have been performed for thousands of 4th and 5th grade students throughout California for the past 16 years.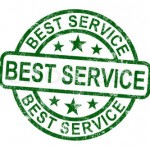 Service You Can Count On!
No hassle scheduling.
Fantastic and easy communication with office staff.
No Deposit Required.
Fully Insured.
Over 16 years of experience.
Presentations performed by award winning PBS television host of show Curiosity Quest.