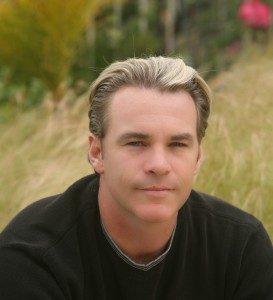 With a passion for history, Joel Greene – founder of History Brought To Life – began exploring ways to make history fun for students to learn. "I learned the most from the teachers who had a passion for what they were teaching. They made a lasting impression on me and I wanted to find a way to pay that forward," Greene explains. Through research and exploration, Greene became an expert of United States history and honed his presentation skills in order to create an energetic and unforgettable learning experience.
In 1997, he created 4th and 5th grade assemblies highlighting the defining moments of our history and currently performs over 150 presentations every year at elementary schools throughout Southern California. Now, 17 years later, the History Brought To Life programs have become a mainstay of the curriculum for over 200,000 students, to date.
In 2001, Greene founder and host of Curiosity Quest and Curiosity Quest Goes Green (award-winning national PBS television program) created these series' as a way of bringing families together through quality entertainment. Curiosity Quest began as a local cable access show and in the following four years, proudly began airing on KVCR TV, Channel 24-PBS. Curiosity Quest and Curiosity Quest Goes Green now air on over 120 stations nationwide and reach millions of viewers.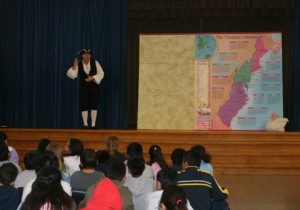 History Brought To Life provides educational assembly programs and historical reenactments for the classroom, from the 4th and 5th grade curriculum, through historical interactive presentations.
The History Brought To Life programs have been performed for thousands of 4th and 5th grade students throughout California for the past 17 years.
Your program presenter uses costumes, maps, props and an abundance of student interaction to help assist in the reenactment of events and characters that are presented in the California Brought To Life (4th Grade) and America Brought To Life (5th Grade) experiences. Each program is curriculum based derived directly from the statewide textbook.
Due to the success of the History Brought to Life program Joel created and host the nationally syndicated PBS series Curiosity Quest and Curiosity Quest Goes Green. Now, 17 years in the making, History Brought to Life and Curiosity Quest have both become a mainstay within the curriculum of many schools.