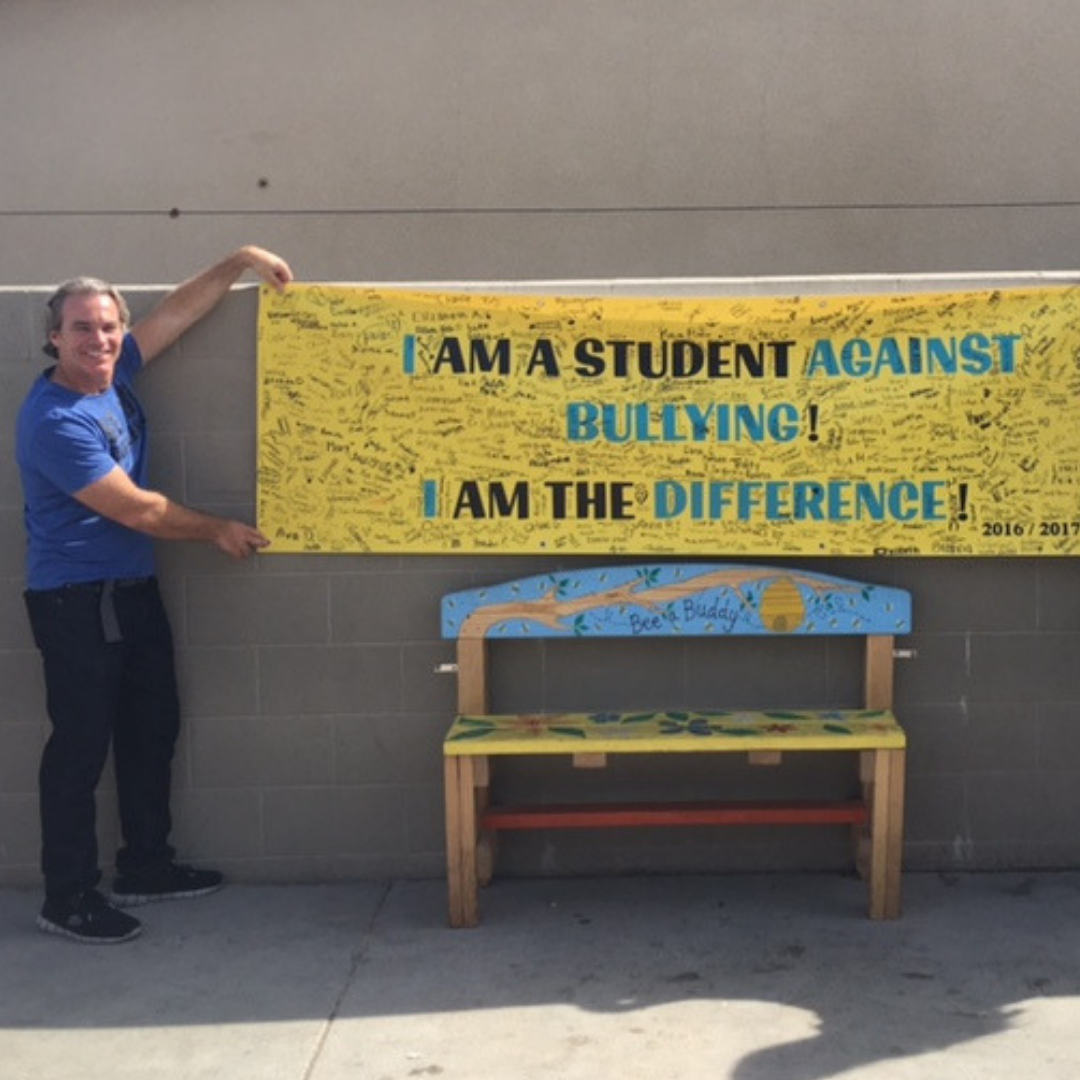 Being the Difference: Anti-Bullying Programs
Joel Greene, founder and presenter of these programs, has spent a great deal of time collaborating with teachers, school psychologists and behavioral specialists to put together a Anti-Bullying program that we are extremely excited to share.
We are happy to have put together an assembly that has been pulling at our heartstrings for several years now and are proud that this assembly will allow students to relate to their presenter in a way that other assemblies have not been able to accomplish.
Here is an outline of what the program entails:
Being the Difference
Introduction to Joel talking about his TV show and some of the adventures he has been on. This is nothing more than to gain credibility for students who may not know about the show, Curiosity Quest. 
Story of a boy name Matthew, and through his story we go into what bullying looks like, told in a manner that gives a relatable picture to students in school, at home and on the playground.
We address what bullying is, and give a national and state agreed definition of bullying. Then we break it down so it actually makes sense to the students.
We discuss why people bully. Of course there are various reasons but there are some nationally recognized reasons that we address.
We then explore the most important aspect of the program; what can you do if it happens to you. We discuss parent's involvement, teacher's involvement as well as the student's involvement and the role that each of them play.
Finally we leave students with tools that they can use in order to be the difference when it comes to bullying. It is vital for students to understand what bullying behavior really looks like. There is a big difference between "bothering" and "bullying." We then walk students through easy to remember steps to assist them in knowing what they should do if it they find themselves faced with a bully.
Our goal is to help students feel confident enough to deal with the bullying situations they may find themselves facing or witness happening to others around them. This program is all about empowerment and reminding the students that they can "be the difference" through their actions by emphasizing the character pillars.
The program will last approximately 30-45 minutes, depending on the Q&A portion at the end. It is immediately followed up by visits to the 4th and 5th grade classrooms to have each student take a pledge. This will also allow time for any other specific questions that students may have. 
The split of the assemblies would be: 1st Grade – 3rd Grade 4th Grade – 6th grade. We require a separation of grade levels so that the assembly can be customized to the understanding of each group. 
If you are interested in booking, please contact us as soon as possible.  Availability is very limited.  You can e-mail us at historybroughttolife@gmail.com